Set Up Carrier Accounts in ShippingEasy | How To
Every ShippingEasy account includes a built-in USPS One Balance account, with the option to activate a UPS One Balance account to purchase labels with ShippingEasy's discounted rates.
On the ONE BALANCE AND CARRIERS page, you can add UPS One Balance and add money to your One Balance postage fund.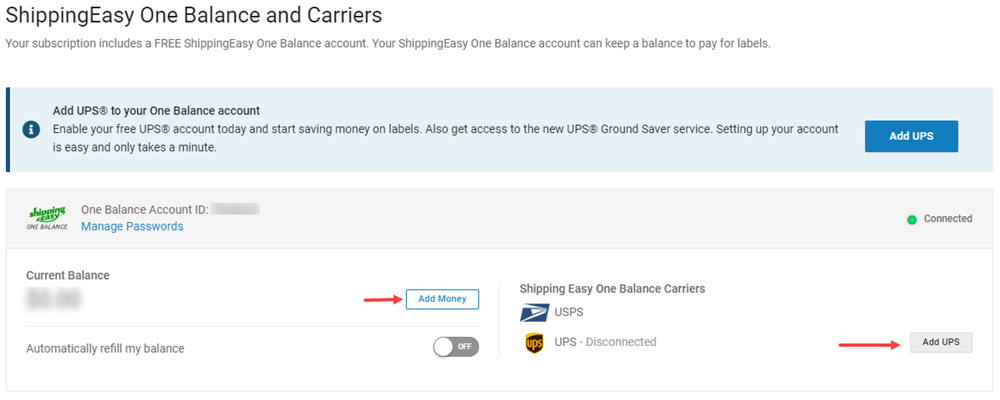 If you already have your own carrier or international consolidator accounts, you can then connect those here once you have enabled the Bring Your Own Carrier add-on.
Before you can add your own carrier accounts to ShippingEasy, you must first enable the Bring You Own Carrier add-on.
To do that, go to the SUBSCRIPTION & BILLING page and click Add Bring Your Own Carrier under Available Add-ons:

After you have enabled the add-on, you can add your carrier account to ShippingEasy:
Click CARRIER FUNDS to add or view your existing carrier accounts.

You will then be directed to the ONE BALANCE AND CARRIERS page.
Each carrier has its own connection and setup process. Click the link below for the carrier you'd like to connect and follow the connection instructions provided.
International Consolidators