ShippingEasy Supplies Store | Overview
We have partnered with ONYX Products® to bring you a one-stop shop for discounted shipping supplies through your ShippingEasy account. You can save money on packaging, mailers, thermal labels, and more!
Click on Supplies from the navigation bar to get started.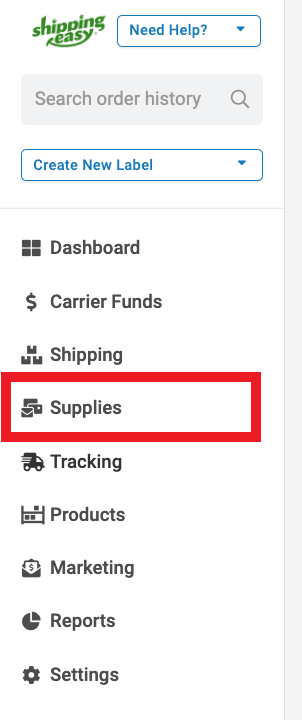 Click one of the options to see Shipping Supplies, Labels, or Free USPS Supplies, or view our favorite products by clicking the Shop ShippingEasy Supplies Now button.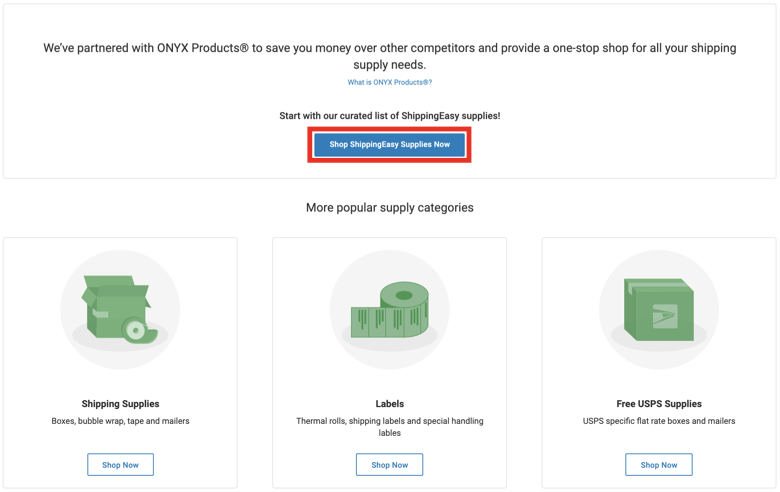 All orders placed from the ShippingEasy Supplies store will be shipped by ONYX Products®.
You can place your order on the ONYX Products® website without creating an account. If you do not have an ONYX Products® account, click "Continue as a guest" at checkout.
Buying a Printer?
If you are buying a thermal label printer, we recommend a Zebra ZD220 or DYMO model. Zebra and DYMO printers are compatible with ConnectEasy, our application that allows you to print labels, packing slips, and other documents directly from ShippingEasy.