What do ShippingEasy prebuilt packing slips look like?
ShippingEasy provides prebuilt template packing slip layouts, optimized for printing to 8.5"x11" paper on a laser/ink jet printer or to 4"x6" thermal paper. The following formats are available - click the links to jump to the sample image:
You have the option to use one of the standard layouts shown below or to customize them. Learn more about packing slips.
Examples of the default packing slips:
4"x6": Landscape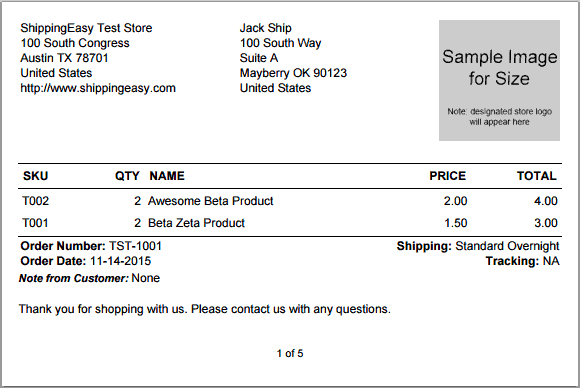 8.5"x11": Portrait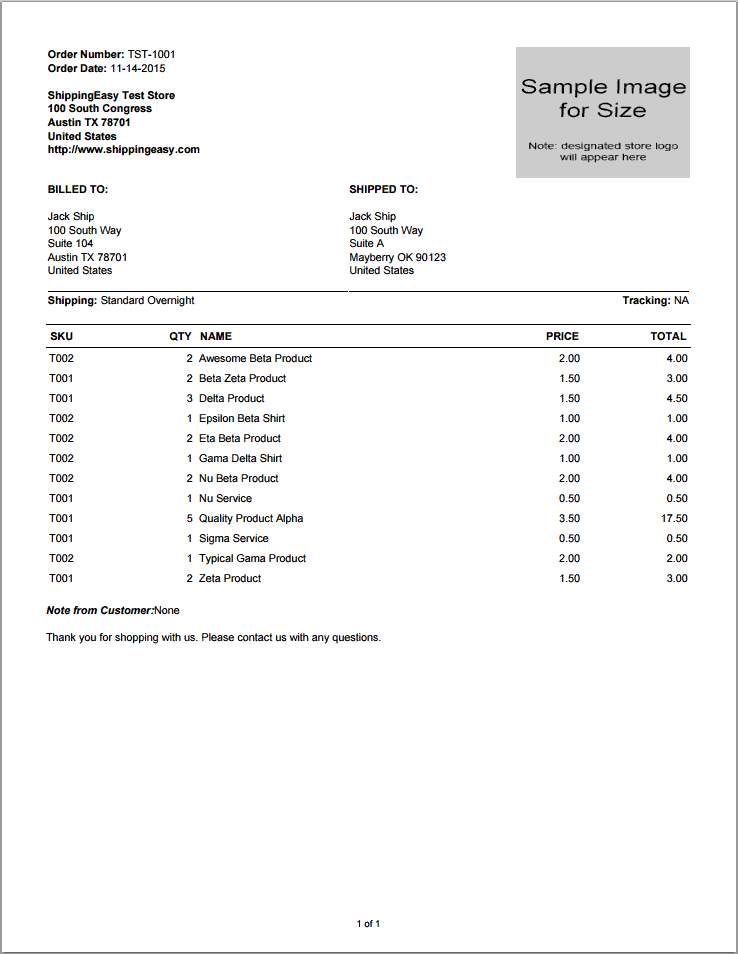 8.5"x11": Landscape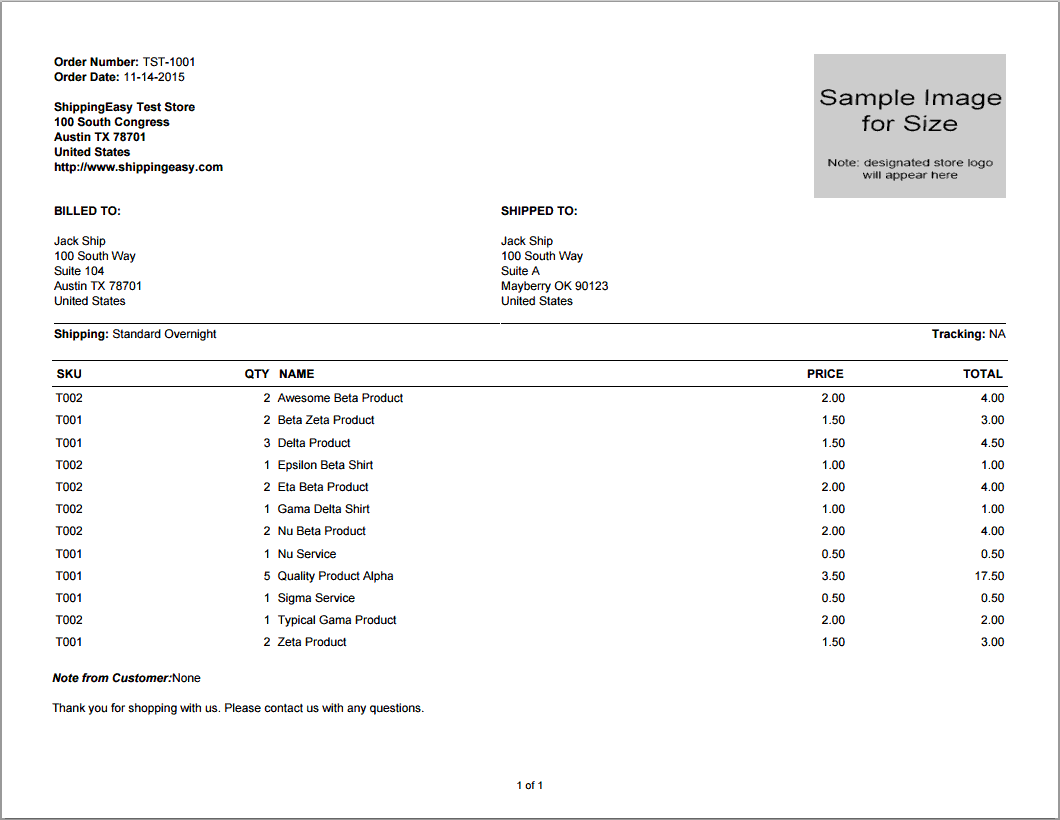 8.5"x11": Combination label and packing slip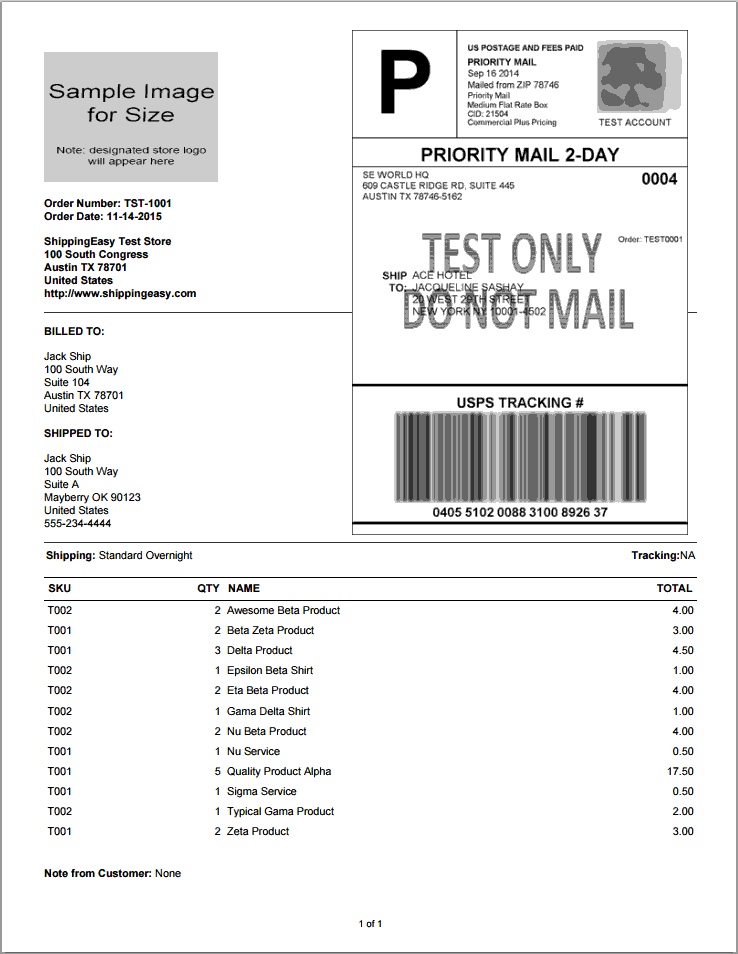 ---
Related articles:
Best Practices: Capitalize on packing slips + notification emails
How to: Set up your Packing Slips
How to: Add my logo to packing slips and email notifications
How to: Test print packing slips
How to: Create a custom Packing Slip Template and save it to your settings